The thing about the stuff you see on screen is, it's usually made to look good...
Whether it's a high-speed car chase, a fist-fight or renovating a house, it's all made to look pretty …fun.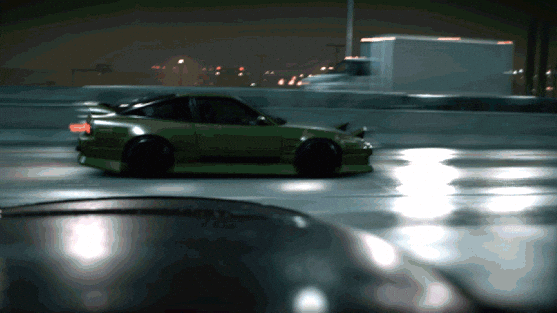 But all this stuff is put together in a way intended to make you want to watch, and make it look 'sexy'. And, yep, that includes porn!
Now, of course watching porn doesn't automatically make you bad in bed. Nobody's saying that. But we need to remind ourselves that a lot of porn is a performance, which spreads some unrealistic and harmful messages.
Pornography is not reality. Just like any blockbuster film, porn is obviously not made to reflect real life. The people making it are not usually thinking "Let's make sure every time we're getting intimate with someone it's pleasurable and respectful".
In porn, aggression is often normalised and made to look like something we should enjoy. Things like being 'choked' (which is actually 'strangling'), gagged, slapped or spat on are – contrary to what a lot of what mainstream porn tells us – not a massive turn on for most people, whatever their gender or sexual orientation.
When we see clip after clip of people supposedly 'going crazy with pleasure' for this stuff, we might start to think that's what everyone enjoys. And that's going to give a lot of people the wrong ideas about what makes for pleasurable and respectful intimate relationships.
Getting to know what's pleasurable for someone, and their likes and dislikes, doesn't come from watching porn performers in action – in fact, that can give some really bad ideas about what people are into!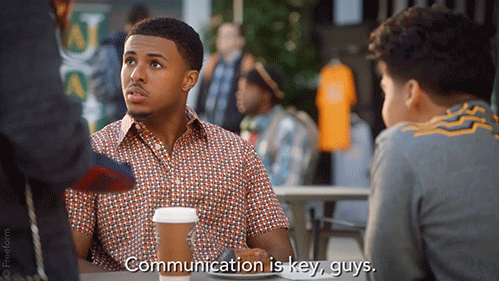 The best way to know what really turns someone on? Yep, forget everything you ever saw in porn and rely on good ol' open and honest communication.
There's a lot of talk about communication being key to consent, which is true – whether it's verbal or otherwise, consent doesn't happen without some form of communication. But, even though some people can find it awkward at first, taking the dive and opening up with a partner about what we are and aren't into is, well, one of the hottest ways to make sure you're not hurting anyone or being bad in bed,
For more information, visit In the Knowand it'stimewetalked. If you feel like your relationship with porn might be unhealthy, it might be time to put some limits on what/how much you're watching. If that's hard to do, try visiting – they provide free online and telephone support and counselling to young people.