Tears are often seen as a sign of vulnerability – and vulnerability is often seen as a threat to 'dominant' ideas of masculinity. 
But… why tho?! 
From the Ancient Greeks through to Medieval Japanese and European Warriors, many previous cultures believed crying was a sign of passion, strength and understanding the world around them – something to be proud of.
It's only more recently that we started saying 'boys don't cry'. Today, some people think the only time guys should cry is in a sporting victory (or loss)!  

Did you know there are three types of tears, and humans are the only animals that produce the 'emotional' type?
The tears we produce in times of emotional pain or empathy contain painkillers. That's why people often say they feel better after crying – yeah, cause they're high on 'happy hormones'.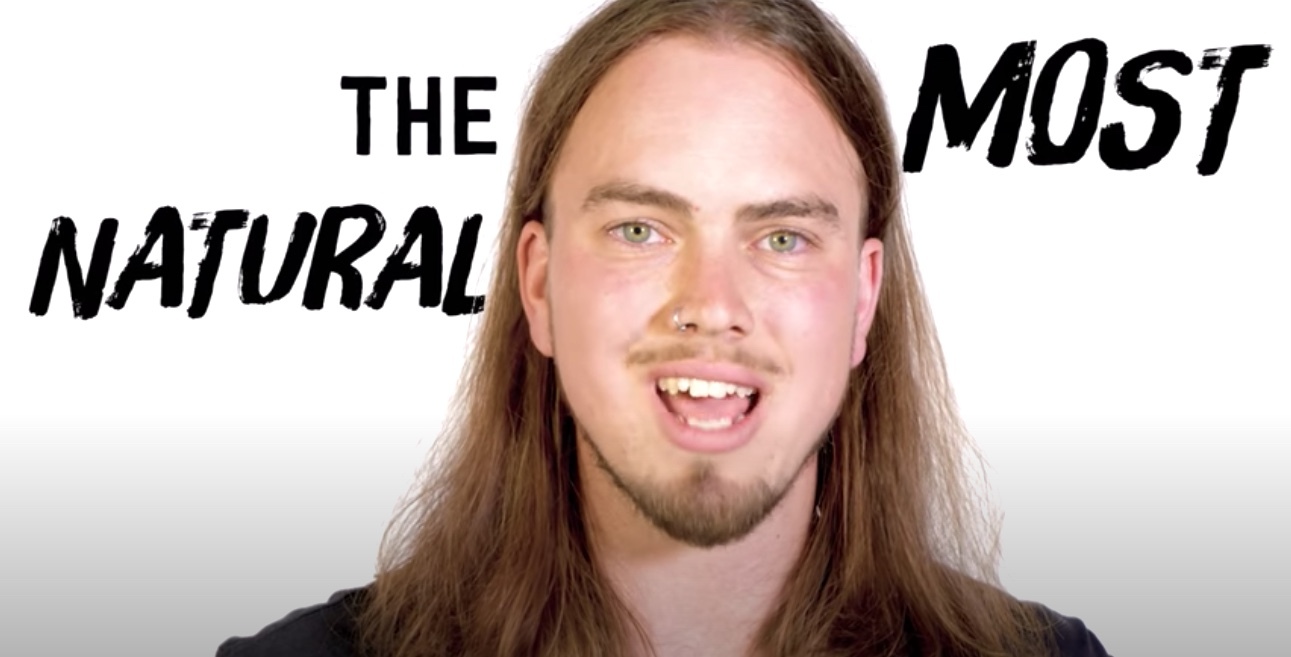 [On screen titles] Asking for a mate / Episode 4:
Emotions: Dealing with the feels
[On screen questions] When was the last time you cried?
Young person 1: Friday. After school.
Young person 2: Three or four days ago.
Young person 3: Two nights ago.
Young person 4: This is a good one because I cry all the time.
Young person 5: Probably when I watched Lord of the Rings a couple of days ago.
Young person 3: My girlfriend and I were watching the movie The Vow.
Young person 4: I cried while watching Queer Eye for the Straight Guy. The new reboot is actually bomb as hell.
Young person 2: I was staring at my homework, going "I'm gonna drop out, and fail everything and the world's gonna end!" and then, after my cry, I felt a lot better.
Young person 6: I was having this thing with this girl, decided to cool it off, and then she told me that she was seeing someone else, and I was acting cool about it, but yeah, it kinda got to me, and I kinda broke down and cried in my bed.
[On screen questions] Why do you think boys are told they shouldn't cry?
Young person 7: Toxic masculinity!
Young person 8: Toxic masculinityyyyyy!
Young person 9: Do you think you feel like, pressure not to cry in a relationship or otherwise?
Young person 10: Yeah, actually.
Young person 11: Tears are seen as a sign of weakness.
Young person 4: Having feelings is vulnerability, vulnerability is something that masculinity is threatened by.
Young person 3: It's just a really awful pattern of conditioning boys and men to be unfeeling when everyone feels, everyone hurts, and expressnig that is... the most natural thing that anyone can do, and to deny that of someone is really horrible.
[On screen questions] True or false. Guys don't talk about their feelings with their mates?
Young person 12: Just depends on the kind of guy, I think. It's a lot harder to talk about feelings with someone who's conventionally 'blokey'.
Young person 13: Cause they don't reciprocate.
Young person 12: Yeah, exactly!
Young person 13: Especially from the background that I come from with a lot of my mates being kind of um open and caring, and we talk a lot about, kind of, like, our feelings within relationships.
Young person 14: They help me out with my feelings, I help them out. At least I try to.
Young person 15: I think that it helps with the part of being able to move on, and get past whatever funk you might be going through.
[On screen questions] What's something that you like to do that is traditionally considered to be 'girly'?
Young person 15: That one's pretty simple, I think I just buy too many clothes.
Young person 16: Sometimes I... I walk around in high heels, around the house, 'cause it makes me feel powerful.
Young person 8: I like makeup.
Young person 4: I really enjoy make up! That shit fun as hell!
Young person 6: Chatting about feelings and emotions. That's something I like to do, but probably don't do enough of because it's kind considered girly.
[On screen questions] What's something you like to do that's traditionally considered to be 'blokey'?
Young person 17: I guess I like to fix things around the house.
Young person 18: Like woodwork was in my, like, year 10 school preferences. I've made my bedside table, all that sort of stuff.
Young person 19: So I have a bit of potty mouth, which is super blokey. I drop the c-bomb all the time.
Young person 20: I really love gaming and it shits me up the wall that sometimes, I get told when I'm, you know, I've got my headphones on, and guys are just like, 'Oh you're a girl playing! Oh you must be terrible!' and I'm like, 'Excuse me, I'm just gonna... beat you with this'.
[On screen questions] What's the hardest thing facing young men today?
Young person 21: It's pretty dark actually, but I think suicide is a massive problem. I remember looking into it the other day and in some parts of the world It's a 2:1 ratio for males to females.
Young person 22: They just don't talk. At all. And I think that's a really big problem, considering the suicide rates in Australia at this time, and the stigma that men have to be strong and they need to be the ones that are holding everything up.
Young person 23: All about being kinda, macho and being cool.
Young person 24: All men have to be buff and strong and all men are tradies or athletes and they never cry, they never feel emotion, but that's just wrong.
[On screen questions] What's the hardest thing facing young women today?
Young person 20: Not being able to get as far in certain careers as our male counterparts can really suck.
Young person 22: Being in the music industry, it's kind of easy to see that women are very underestimated and looked down on quite a lot.
Young person 23: People actually respecting you, and taking you seriously, and hearing what you have to say.
Young person 20: Sexism is absolutely still an issue for males, females and everyone else in between.
Young person 19: I was walking here, and obviously, like, this is a little bit flimsy, and I'm wearing a bra, and you can see it. And some f---wit businessman walked past and he did the whole... lookaround thing.
[On screen titles] DARE TO SHARE? Join the convo online.
Young person 19: And I was just like f—k off! Like, it's not OK.
[On screen titles] # ASKINGFORAMATE
THELINE.ORG.AU
/THELINE
@THELINE_AU
Not feeling great? Chat to a M8 or give Lifeline a call on 13 11 14 or talk to them online. You are not alone.
Emotional crying causes other physical effects too: your heart rate increases, you sweat, your breathing slows and you get a lump in your throat – known as the globus sensation. This all occurs because your sympathetic nervous system (your 'fight or flight' system) is activated in response to the joy/sadness/empathy/distress that you're feeling.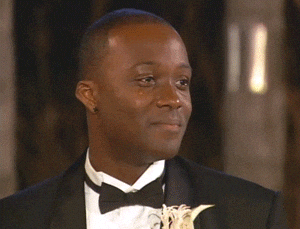 Another interesting fact about crying, and maybe the 'evolutionary benefit', is that it changes the way we look. Our eyes get all big and watery, our cheeks and face become flushed and swollen, and we start looking like, well, a baby, or a puppy. And the human instinct is to look after babies and puppies, right? So, crying not only makes people notice you're hurting, it also helps them feel your pain!  
So, when we cry, painkillers kick in and we feel better. And then people around us (whether it's friends and family or, in caveman times,  some hairy dude lumbering past your cave) generally want to stop and check in on us.  
But apart from all the good 'sciencey' reasons for a sob, letting yourself cry means you're aware of what's going on around you and acknowledging how it makes you feel.
Holding back from crying and trying to keep those emotions bottled up can often make things worse – like contributing to mental health problems, or leading to harmful behaviour towards yourself or others.
Whether it's anger, hurt, frustration, fear, sadness, joy or a massive grand final win, you've gotta let yourself recognise (without necessarily acting on) all the emotions that come up for you, instead of trying to bury them.  
And the stereotype that men don't cry? Is exactly that – a stereotype. C'mon lads, pump those damn tear ducts!!!
If you or someone you know is experiencing problems or just want to talk to someone about this stuff please visit 1800RESPECT or Beyond Blue.